Construction Clothing, Footwear & Equipment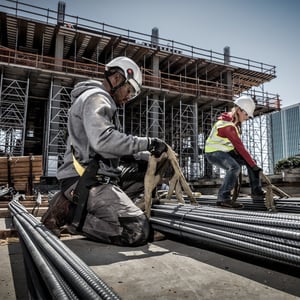 Construction workplace accident can be especially severe, having the right safety equipment and construction wear can be essential in efforts to prevent, or lessen the severity of, injuries.
US SafetyGear, Inc. provides a wide range of construction clothing, footwear and safety equipment including:
Flying particulate and larger debris
Moving machinery and materials
Slips, trips and falls
Poor air quality
Noise
As a leading supplier of personal protective equipment (PPE) and apparel from the well known brands, you can purchase the right men's and women's construction boots, clothing and other construction wear to meet your safety requirements.

Have a question about our construction clothing, footwear or PPE? Contact us today or visit one of our Ohio retail stores.