Custom Screen Printing Services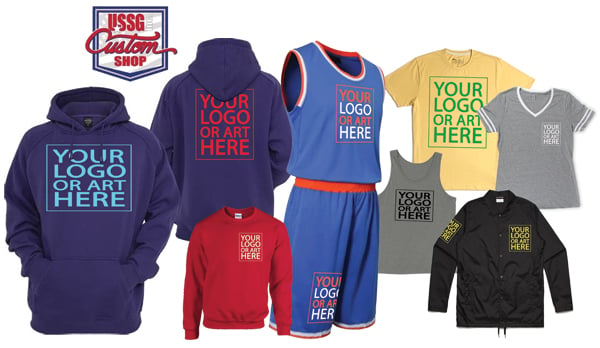 US SafetyGear, Inc.'s custom screen printing services will enhance your brand, your logo and your message.
Whether a corporate event, fundraising event, school event or large family gathering, our custom shop will service your request. All you need to do is come up with the idea and one of our dedicated graphic artists will create your vision.
To help your vision come to life, we have thousands of apparel items to choose from that will satisfy most any request, such as:
Athletic Wear
Polos
Hoodies
Jackets
Sweatshirts
Sports Uniforms
T-Shirts
Once finalized, we'll use our state-of-the-art multi-colored equipment, inks, techniques and quality controls to produce a product that will make you proud.
Not all screen printing companies are the same. Have an event? Let us help! All you need to do is fill out the form and a team member will contact you as soon as possible.