Gas Detector Repair & Service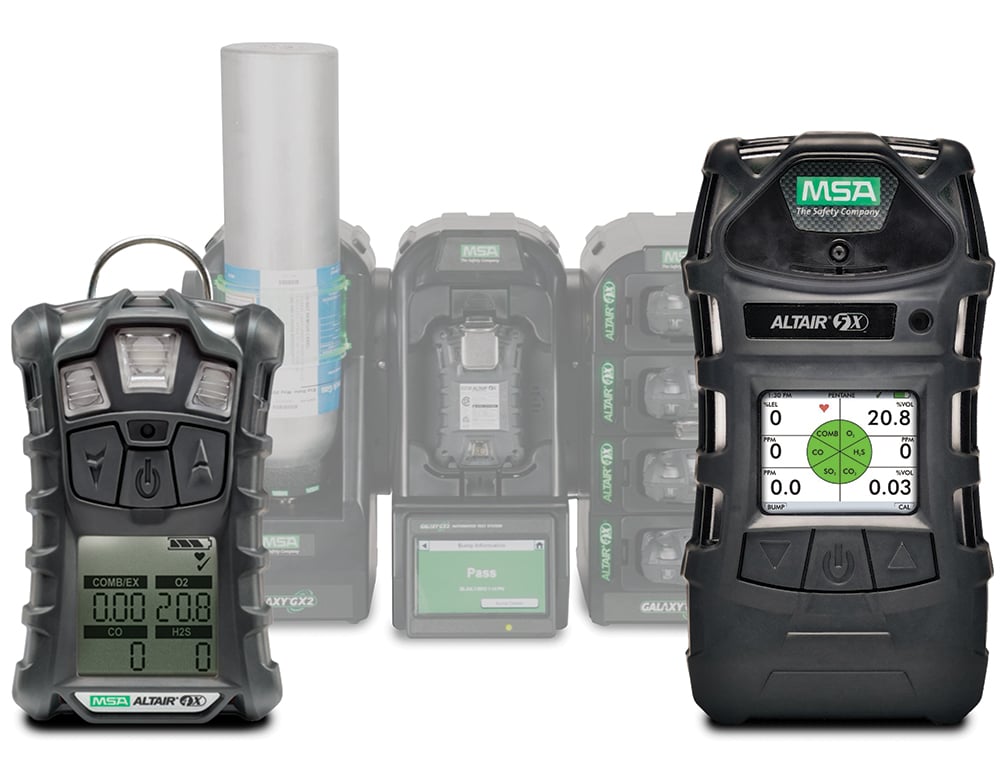 US SafetyGear, Inc. provides portable gas monitors in a variety of ways. We have units available for sale and we offer maintenance through our gas detector calibration service and repair division.
MSA has designated US SafetyGear, Inc. as a certified repair center. Through successfully completing the training, our team can assess, calibrate and offer gas detector repair whether or not your unit is in warranty. If your unit has reached its life and is no longer repairable, we can help you by offering a new unit as well as various accessories.
Single Gas
Altair Single-Gas Detector

Altair Pro Single-Gas Detector
Two Gas
Multi-Gas
Altair 4XR Multigas Detector

Altair 4X Mining Multigas Detector

Altair 5X Multigas Detector
Accessories
Calibration Kits

Galaxy Gx2 Automated Test System

Safety IO Grid Fleet Manager / Live Monitor

Wall mount systems
Workers cannot always rely on their sense of smell to keep them safe from toxic air and gas hazards. Let us help by providing the instruments to keep your employees safe and then maintaining them to improve its use.
For more information about our gas detector calibration service or more, please fill out this form and a team member will contact you as soon as possible.