Commercial Janitorial Supplies & Equipment to Keep Your Business Clean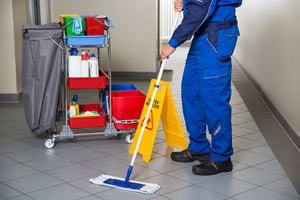 Keeping your business clean has never been easier than with the janitorial supplies and equipment at US SafetyGear, Inc.
Whether you're looking for:
you can keep your business well-stocked with our selection of commercial janitorial supplies. We also stock janitorial equipment such as anti-fatigue mats, which not only reduce the stress of standing during the day but provide superior chemical and slip resistance.
From quality customer service to ease of purchase, US SafetyGear, Inc. is your one-stop shop for all your janitorial needs.
Contact us today or visit one of our Ohio retail stores to learn more about the commercial janitorial supplies and equipment we supply to help keep your workplace clean.